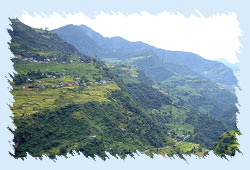 One of the biggest commercial centers of Shimla, Rampur town is located at a distance of around 135 kilometers from Shimla. It is one of the most important market and business centers of Shimla. Rampur used to be the capital city of the Bushahr Empire during the 18th century in India. Located near Shimla, Rampur falls along the ancient trade route to Afghanistan, Ladakh, China and Tibet. It is located on the banks of the mighty river Sutlej. The tradition of Rampur is still pulsating as ever and one feels completely rejuvenated on visiting this place.
The main attraction of Rampur is the Lavi Fair, which is supposed to be one of the biggest fairs of North India. This fair is held every year during the second week of November. The fair is quite popular among the people in Shimla and is held for three days. The fair is abuzz with life and activities as it is a major crowd puller. The fair is commercial in nature as tradesmen and craftsmen come from all over Shimla to buy, sell and exchange articles like dry fruits, shawls, blankets, crop produce, handicraft items, fruits, etc. Some people even trade in livestock like sheep, goats, cows and horses.
The place is one of the best shopping hubs and one can get just about any exotic item over here. You can pick up handicraft items like wooden carvings and clay sculptures. The most popular items are the handspun woolen shawls and rugs that are warm even in the coldest weather. Rampur is famous for its handspun blankets that are popularly known "Rampuri Chaddar" (Chaddar is Hindi for blanket). The blankets are known for their softness and durability and tourists make it a point to buy atleast one from here.