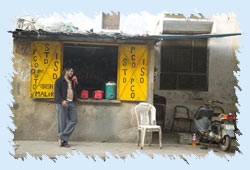 There are various means of communication in Shimla that shall help you in being in touch with your friends and relatives even if you are far away. Like any other well-developed place in India, communication in Shimla is at par with the best in the country. Read on further to know how to communicate in Shimla.
Internet
The Internet connects Shimla to the rest of the world. You can find many small Internet cafes on the main roads that allow you to surf the net, chat and send emails for a very nominal amount.
Phone
Shimla has a well-developed telephone network system and you can make STD (Standard Trunk Dialing), ISD (International Subscriber Dialing) as well as local calls. You will find a number of phone booths along the main roads in the city. You can also buy a mobile phone from a shop and get yourself a local connection as it is much more handy in case of an emergency situation.
Fax
You will find most shops having the facility of sending and receiving fax. You can avail this system in case of any emergency. The most likely places to have fax facility are the shops that have phone booths and Internet cafes.